January 2019
SAUDI ARABIA / EGYPT

Project: Saudi-Egypt Electricity Interconnection Project
Value: USD 2,500,000,000
Client: Egyptian Electricity Transmission Company (EETC)
Website: www.eetc.net.eg
Egypt and Saudi Arabia agreed to complete the procedures to implement the electricity interconnection project between the two countries by March 2019 to exchange 3,000 MW.
The total cost of the project was $1.6 billion, but after adjusting the routes and the increase in equipment prices, the cost increased to $2.5 billion. Additional costs in terms of lines, cables, and transformer substations in Saudi territories will be borne by the Saudi side. The same applies to Egypt, both in terms of signed contracts or current negotiations. Egypt will receive funding from the Kuwait Fund for Arab Economic Development; the Arab Fund for Economic and Social Development; the Islamic Development Bank, and the self-resources of the EETC.
The drilling and preparations works have variable costs according to the differing locations. The Saudi change in routes will lead to amending the tenders for establishing the substations and lines, to which three international companies have applied.
---
KUWAIT

Project: Kuwait Childrens Hospital
Value: USD 817,000,000
Client: Ministry of Health
Website: www.moh.gov.kw
Kuwait's Ministry of Health in joint venture with the Ministry of Public Works is expected to float the tender for the main construction work by the second quarter of 2019. The project located in Al Sabah Medical Zone in Al Shuwaikh area, is scheduled for completion in the fourth quarter of 2021.
Kuwait Childrens Hospital would be the largest of its kind in the world with 792 beds, 30 operating theatres and more than 11,000 rooms. The 595,000 square-metre facility would provide a full range of clinical services, tertiary care, and wellness programmes within a consolidated pediatric care model.
---
UNITED ARAB EMIRATES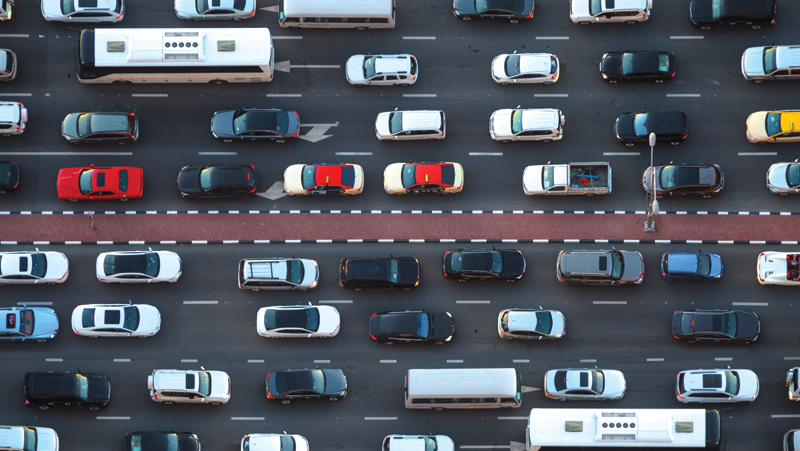 Project: New Traffic Control Centre in Al Barsha
Value: USD 161,000,000
Client: Dubai Roads and Transport Authority (RTA)
Website: www.rta.ae
Dubai's Roads and Transport Authority (RTA) plans to construct a new traffic control centre in Al Barsha to cover the road network in the area with state-of-the art traffic control systems.
RTA, also revealed a plan for expanding the use of cameras and smart technologies for monitoring traffic movement, such as mobile cameras, to monitor the traffic flow at construction sites (of roads, bridges and tunnels) and congested areas where instant images will be transmitted to traffic control centres about the current traffic condition of roads. These cameras are integrated with an array of modern technologies such as telecommunication systems, solar power panels, and movement remote sensors.
The plan also envisages the use of mobile and virtual messaging signs (VMS) to inform road users about the traffic condition, especially during emergencies, or when construction works are underway on roads, impacting the movement of vehicles. These signs are powered by solar panels and fitted with LED lights, which have low power consumption rates.
---
UNITED ARAB EMIRATES

Project: Global Hotel Project in Al Marjan Island
Value: USD 95,200,000
Client: Magna Group
Website: www.magnagroup.co.uk
UK-based Magna Group has reached an agreement with Marjan, the master-developer of freehold property in Ras Al Khaimah, UAE, to set up its first global hotel project in Al Marjan Island at an investment of $95.2 million.
Exploring opportunities to expand to the hospitality business, Magna Group purchased land in Al Marjan Island, the flagship development of Marjan, in Ras Al Khaimah, to build a 372-room resort as well as 78 residences. The resort will be operated by an international hospitality chain to be announced shortly.
---
OMAN

Project: Seeb Sewage Treatment Plant (STP) - Phase 2
Value: USD 36,410,923
Client: Haya Water Company Saoc (HAYA)
Website: www.haya.om
The Seeb STP Project Phase 2 is currently in the initial stages of tendering, which aims to increase the capacity of the current STP from 62,000m3 per day to 82,000m3 per day to accommodate larger amounts of wastewater to cope with urban and population development in the province.
The project is estimated to cost RO 14 million and expected to be complete by the end of 2021. The Ministry of Finance has already given its approval for obtaining the necessary bank loans to finance the project. The assigning of contractor is expected to be in March 2019.
---
EGYPT

Project: New Industrial City in Ain Sokhna
Value: USD 723,000,000
Client: Orientals for Urban Development (OUD)
Website: www.oud-egypt.com
The project is set on 10.5 million metre square owned by the company, to be developed over 7 phases within 5 years at total investments of 13 billion pounds and expected revenues of 18 billion pounds.
The first phase of the new industrial city will be launched entitled Masnaay by the beginning of the year including 185 factories with various areas for small and medium industries.
Oriental Weavers, the world's largest producer of synthetic carpets, is set to deliver the fully equipped factories with licenses on a turnkey basis. However, for heavy industries, the factory owners themselves would be required to obtain the necessary licenses.
---
OMAN

Project: Construction of 225-km Water Pipeline
Value: USD 390,117,035
Client: Public Authority for Electricity and Water (PAEW)
Website: www.paew.gov.om
The work on the construction of a 225-km water pipeline from Suhar desalination plant in North Al Batinah Governorate to Ibri in Al Dhahirah Governorate has commenced. The pipeline will pump a total of 451,000 cubic metres to Ibri and Al Buraimi upon its completion in November 2020.
The pipeline is one of the strategic projects of PAEW for water security in the region. Once completed, both Ibri and Al Buraimi will be self-reliant in terms of availability of potable water. The project will have four pumping stations with a maximum capacity of 144,000 cubic metres per day in Suhar, Mahdha, Ibri and Dhank.
---
SAUDI ARABIA

Project: Arar Port Development Project
Value: USD 69,184,382
Client: Government of Saudi Arabia
Custodian of the Two Holy Mosques King Salman bin Abdulaziz, laid the foundation stone for Arar Port Development Project on both the Saudi and Iraqi borders. This huge development project holds significant importance and will be developed over an area of 1,666,771 square meters.
Arar Project will include a logistic zone that will serve as the Kingdom's Northern Economic gate, connecting the Kingdom with Europe and Asia, boosting trade relations between Saudi Arabia and Iraq, and attracting local and regional investments. It is also expected that this logistic zone will attract qualitative industrial investments that will further enhance the Kingdom's economic position.