BAHRAIN

Project: Bahrain Petroleum Company (BAPCO) Refinery Modernisation
Value: USD 4,200,000,000
Client: Bahrain Petroleum Company (BAPCO)
Website: www.bapco.net
The BAPCO Modernisation Programme (BMP) represents a major expansion and upgrade for the facility that will allow the total refinery throughput to increase up to a maximum of 380,000 barrels per day (bpd).
This will increase the refinery's capacity by 42 per cent, from the existing 267,000 bpd. Its resid hydrocracking unit converts 78 per cent of lower grade feedstock into distillates which will then be refined into high margin diesel and kerosene.
It will take 90 million safe man-hours to build. The BMP project will create more than 1,500 new jobs during construction, and 150 permanent high-skill jobs. It's estimated that every job at BAPCO creates 12 more jobs in Bahrain. The programme will require a total of 24,000 contractor staff on site. BMP will occupy 565,631 sq m and it will require 65,000 tonnes of structural steel and more than 2,700 km of electrical cabling.
---
SAUDI ARABIA

Project: Murcia Project
Value: USD 655,000,000
Client: Ministry of Housing (MOH)
Website: www.housing.gov.sa
One of the largest residential developments in capital Riyadh. The Murcia Project will come up on a sprawling 2.7 million sq m area of land belonging to the Ministry of Housing in the northern part of the city. Under this project, a total of 5,590 residential units - ranging from apartments to townhouses - will be built.
Of this, 5,018 townhouses will boast an area of 230 sq m, with prices starting from SR499,900 and a monthly premium of SR1666, while the rest of the 572 units (all apartments) will be competitively prices at SR299,250 onwards and a monthly fee starting from SR899.
The project is a fully integrated residential complex that has been designed in a unique way. It includes a national valley as part of the project, as well as green spaces and public parks to ensure a modern residential environment that meets all the needs of the citizens.
---
BAHRAIN

Project: Investment Gateway - Bahrain Phase Two
Value: USD 264,000,000
Client: Amar 1 Real Estate Investment Company
Website: www.igb.bh
Amar 1 Real Estate Investment Company is the owner of the Investment Gateway - Bahrain, while Manara Developments Company is the project development manager.
Manara had announced in December that Great Lakes Drake and Docks Company had been signed up to undertake the reclamation work for Phase Two of the project. The engineering and technical team overseeing the project includes Bahraini firm Haj Gulf and Aecom Middle East.
The success of Phase One and the increasing demand from investors made the company think of going to the second phase, which was planned in advance. The scope of work includes the reclamation works, construction of the infrastructure, including the internal streets, electrical and water services and so on which makes the project attractive and ready for direct use by investors.
---
UNITED ARAB EMIRATES

Project: City Centre Deira
Value: USD 103,000,000
Client: Majid Al Futtaim
Website: www.majidalfuttaim.com
Majid Al Futtaim, a leading shopping mall, communities, retail and leisure pioneer across the Middle East, Africa and Asia, has embarked on a Dh377 million ($103 million) redevelopment project at its first flagship mixed-use shopping destination, City Centre Deira in Dubai. The move is in line with Majid Al Futtaim's plan to elevate the customer experience with a trendy and vibrant multi-concept food hall and new brands to suit their evolving needs and preferences.
To complement its recent expansion of entertainment and leisure options, including a larger VOX Cinemas and the opening of the Aloft Hotel last year, City Centre Deira is pioneering innovative ways to engage visitors by becoming a third place that not only offers a social space to interact but makes them feel at home.
Once the redevelopment project gets completed in the first half of 2020, the mall will add 25 new homeware and fashion brands and 20 new F&B (food and beverages) concepts that will take foodies on a unique culinary journey through its vibrantly designed food hall with homegrown restaurants, live cooking stations and deli counters.
---
UNITED ARAB EMIRATES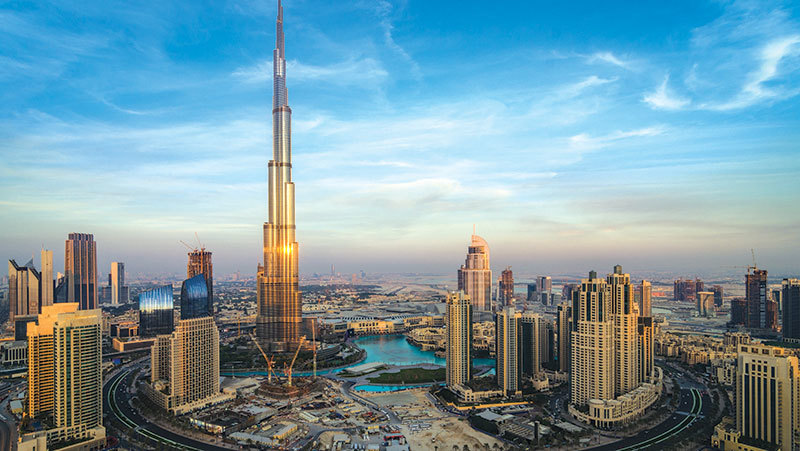 Project: SLS Dubai Hotel & Residences
Value: USD 550,000,000
Client: SBE
Website: www.sbe.com
SLS Dubai Hotel & Residences is already more than 60 per cent complete and is set to open in Q3 2020. The 75-storey tower will comprise 254 hotel rooms, 371 residential units, 321 hotel apartments and will be one of the tallest hotels and residences in the region. The property will also feature sbe signature culinary concepts Fi'lia and Carna, sbe's mixology lounge in the lobby, as well as signature rooftop nightlife venue, Privilege.
Located in the Downtown district, the property offers spectacular, unobstructed views of the world's tallest building Burj Khalifa, as well as Dubai Creek. Two magnificent infinity pools are situated atop the 75-storey tower offering an incomparable 360-degree aspect of Dubai, making the pools among the highest not just in the city, but globally.
---
OMAN

Project: Major Copper Mining Project in North Al Sharqiyah Governorate
Value: USD 65,019,505
Client: Al Hadeetha Resources LLC
The project centres on the commercialisation of an estimated 16 million tonnes of copper deposits - billed as the largest single copper resource in the Sultanate to date - in Wadi Andam at Washihi in Al Mudhaibi Wilayat. It includes plans for a 1 million tonnes per annum copper concentration plant with an initial 10-year mine life.
Al Hadeetha Resources has selected India's McNally Bharat Engineering Company Limited (MBE) in a competitive tender for the contract. The scope of work for MBE is progressing with front-end project engineering, geotechnical drilling and preparation of detailed designs for plant and other site infrastructure. Finalised plant layout, process flow diagram, single-line diagram and the piping and instrumentation diagram (P&ID) are due for completion in Q2 of calendar 2019, with detailed engineering due in early Q3.
---
UNITED ARAB EMIRATES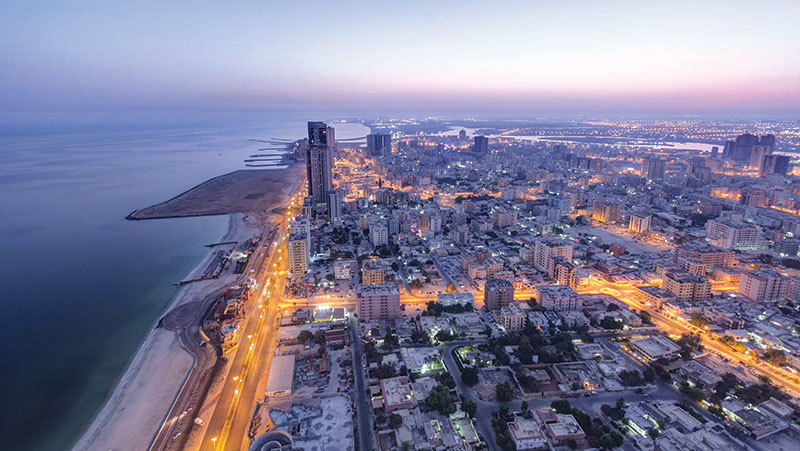 Project: Grand Mall Complex in Ajman
Value: USD 218,000,000
Client: Ajman Real Estate Institution
Website: www.aqaar.com
Developed by Ajman Real Estate Institution (Aqaar) for an investment value of $218 million, the Grand Mall Complex includes 409 apartments, 163 commercial offices and 90 shops, as well as restaurants, a hospital and a multi-level movie theatre.
The Grand Mall Complex construction is in progress and reported that work is developing well at the site. This project is considered as one of Ajman's Real Estate Institution key development projects.